Copyright © 2015, Ozark Aircraft Maintenance, LLC. All Rights Reserved.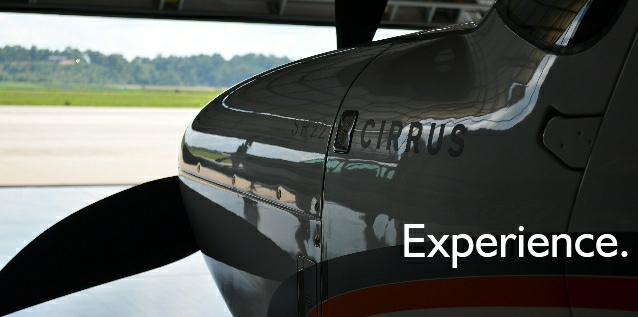 Let us conveniently work for

you

.
Properly maintaining your aircraft is more than just an airworthiness requirement. It is a commitment to safety and the preservation of your aircraft investment.
With big-city maintenance expertise minus the big-city hassle and price, Ozark Aircraft Maintenance is a stress-free short flight away from anywhere in the Midwest USA. Located at the easy-in, easy-out Cape Girardeau Regional Airport (KCGI), Ozark Aircraft Maintenance has a large centrally located hangar adjacent to the FBO (Cape Aviation).
Though a Class D airport, the staff at KCGI is extremely friendly and accomodating, from the tower controllers to the FBO ramp attendants. With amenities such as an on-field restaurant, courtesy and rental cars, pilot rest area, nearby hotels and entertainment, bringing your aircraft to Ozark Aircraft Maintenance is incredibly convenient. Simply park your aircraft at the FBO, walk into our office, and let us take care of the rest.
Ozark Aircraft Maintenance has been in business for over 15 years, with tens of thousands of hours in maintenance experience. Located at the Cape Girardeau Regional Airport (KCGI), Ozark Aircraft Maintenance is conveniently located in the heart of the Midwest - a short flight south of St. Louis, MO and north of Memphis, TN. Our dedication to precision maintenance and unparalleled customer service has earned us an outstanding reputation in the region that is second to none. From Light Sport Aircraft to Turbine Jets, Ozark Aircraft Maintenance has the experience to get the job done right - the first time - putting you back in the air safely and on schedule.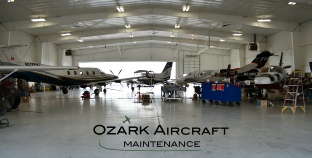 News & Announcements
We had a great (sold out) turnout for the American Bonanza Society's Service Clinic held on April 21-24, 2016. Couldn't make it? We have personnel specially trained in the ABS Maintenance Academy and can help you with your Beechcraft.
Contact Us for details!